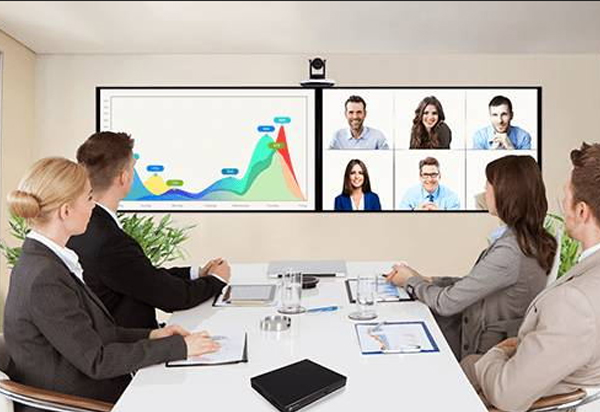 Video Conferencing System
A video conference is a live, visual connection between two or more people residing in separate locations for the purpose of communication. At its most sophisticated, it provides transmission of full-motion video images and high-quality audio between multiple locations. It's like a telephone call, just with video. Multipoint lets three or more people or locations take part in the same video conference. Multiple parties can meet through HD video in a meeting room, from a desktop at work, from a home computer, or even over a smartphone or tablet when on the road. Video conferencing software facilitates initiating and conducting live conferences between two or more participants at different sites by using computer networks to transmit audio, video and text data. ... Most video conferencing software let users communicate and share and collaborate on files.
Video Conferencing Benefits
• Reduced Travel Time and Costs. The oldest recognised benefit of video conferencing is reduced travel time and expenses. ...
• Optimised Attendance. ...
• Structured Meetings with Improved Communications. ...
• Increased Productivity. ...
• Employee Retention. ...
• Sustained Competitive Advantage.